I will be doing a comparison of a few different 12AX7 preamp tubes this weekend. The contenders will be the stock ones, Tung-sols, JJ's, Electro-Harmonix and Grove Tubes(if I can get them by then). I will also do a comparison between the stock 12AU7 and an Electro-Harmonix one.
Here is a photo of the tubes that will be tested...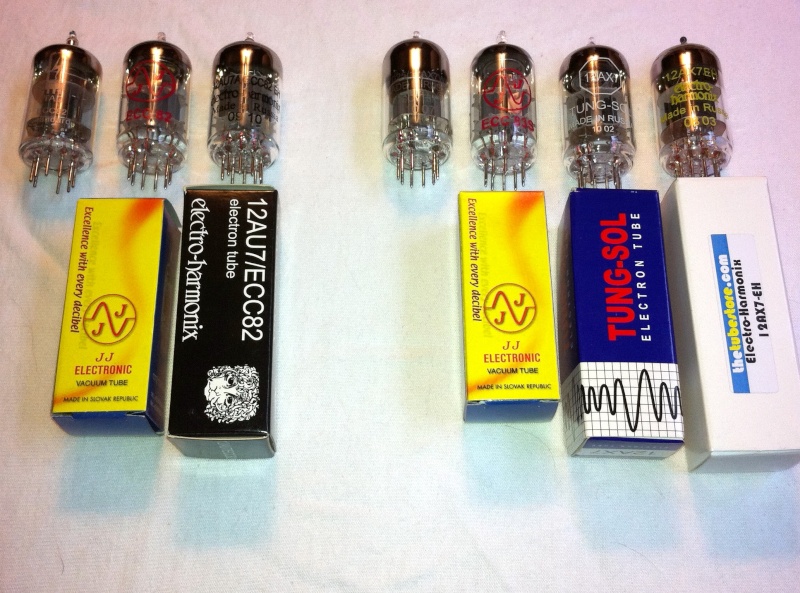 Left side: ECC82/12AU7- TAD(stock), JJ, Elecro-Harmonix
Right side: ECC83/12AX7- Sovtek(stock), JJ, Tung-sol, Electro-Harmonix
Any suggestions as to the method I should use to test?
I will probably record a few samples directly from my guitar into my audio interface, feed those into the HT-60 Stage and record the result with an SM57. I think this would be the best way to do an accurate comparison.
After this is done I will install a set of WGS Veteran 30's into the amp and do an A-B comparison between those and the stock Celestions.